Kokoda for a Cure 70th Anniversary Trek November 2012
Raised So Far
$64,005.91
Help us raise vital funds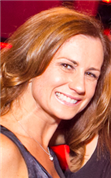 Creator: Nicky Stewart
Close at Sunday, 30 December 2012
I'm taking the path less travelled......but l need your help to get there !
I consider myself extremely lucky. I'm fit, healthy, have a great job, great friends and family, and most of all a perfect little boy. But I need a challenge, and I think its time for me to give to someone else.
The challenge I want is to extend myself, physically, mentally, and by trying to raise a huge $20,000 for the Cure Cancer Australia Foundation.
What better way to do this than embark on a trek along the Kokoda trail, a defining historical location for more than one generation of Australians. This year marks the 70th Anniversary of the Kokoda Campaign in World War II. Both of my grandfathers fought in WWII, Grandpa Stewart in the Middle East & Grandpa Schmidt in Papua New Guinea, so l have inspiration coming at me from all angles! The trek begins 1st November 2012.
My Challenge!
Never, never, never give up……. has been my motto for years! In recent years my focus has been to be a good mum for my son Tyler, successful in my professional life & keeping fit and healthy to be able to maintain the energy required for my full life as a single mother. The 96km trek (did l say 96kms !!!!!!) extends over 9 days. On average we'll travel 10km's a day, and we'll be camping at night. The real challenge though will be to raise the $20,000 to help the Cure Cancer foundation, and hopefully make a difference to someone else's life.
I have just over 4 months to get some serious support, to make a difference to a worthy cause & to train for what will be an adventure to remember.
My challenge to you!
So, how can you help me!! All l need is 200 people to sponsor me $100 each to smash my target, make the trek, and help make a difference. My fundraising plans include:
. Corporate Sponsorship
. Donations from friends, family & colleagues
. Local Business Sponsorship
. Fundraising Events including raffles & events to be planned
I will be updating my Sponsors with weekly Facebook & blog updates, so you can see how l am succeeding with both the sponsorship & training plan.
Thank you in advance for your generous donation.
Nicky Stewart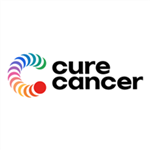 Cure Cancer Australia Foundation
CURE CANCER AUSTRALIA'S focus is to find a cure for cancer.
One in two families are touched by cancer in their lifetime and Cure Cancer Australia is determined to improve prevention, detection and treatment outcomes to reduce the suffering caused by cancer.
In 2014, Cure Cancer Australia will provide 28 research grants totalling $2.5million to the best young researchers in our country with fresh approaches across all areas of cancer research.
$50 funds one hour, $1,900 funds one week, $8,300 funds one month and $100,000 funds one year of vital cancer research.
Untold thousands of lives have already been saved as a result of research. However, one life lost to cancer is still one too many. Cure Cancer Australia will not give up on the fight until we can realise 'a world without cancer, nothing less. ' We simply couldn't continue our work without the support of people like you.
Thank you for your support!
FUNDOMETER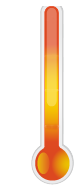 Target
$20,000
Raised So Far
$21,070
Biggest Supporters:
Upstream Print Solutions: $2,500.00
Mark Howden: $2,500.00